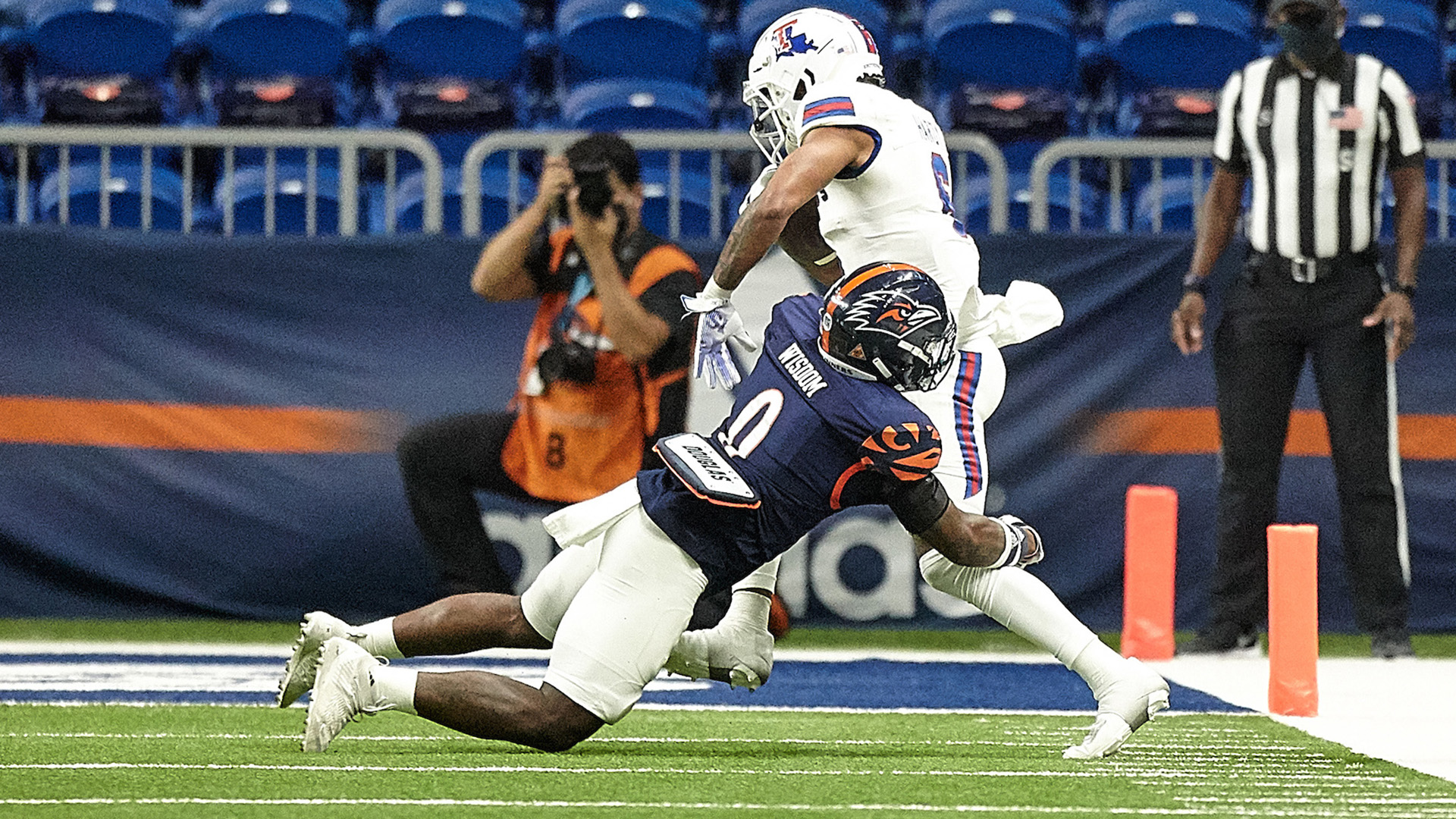 UTSA is giving away free, commemorative Friday Night Lights posters to the first 5,000 fans to enter the Alamodome. These will be available at both the North and South entrances once doors open at 6:30 p.m. There is a limit of one poster per person.

UTSA will honor 18 seniors in a pregame ceremony on the field.

Fans are encouraged to be in their seats by 7:35 p.m. to help celebrate Daron Allman, Ernesto Almaraz, Trumane Bell II, Oscar Cardenas, Joshua Cephus, Lucas Dean, Joe Evans, Nicktroy Fortune, Rocko Griffin, Frank Harris, Makai Hart, Terrell Haynes, Payne He'Bert, Brandon Matterson, Kelechi Nwachuku, Tykee Ogle-Kellogg, Kyle Wakefield and Rashad Wisdom.

A digital game program can be found here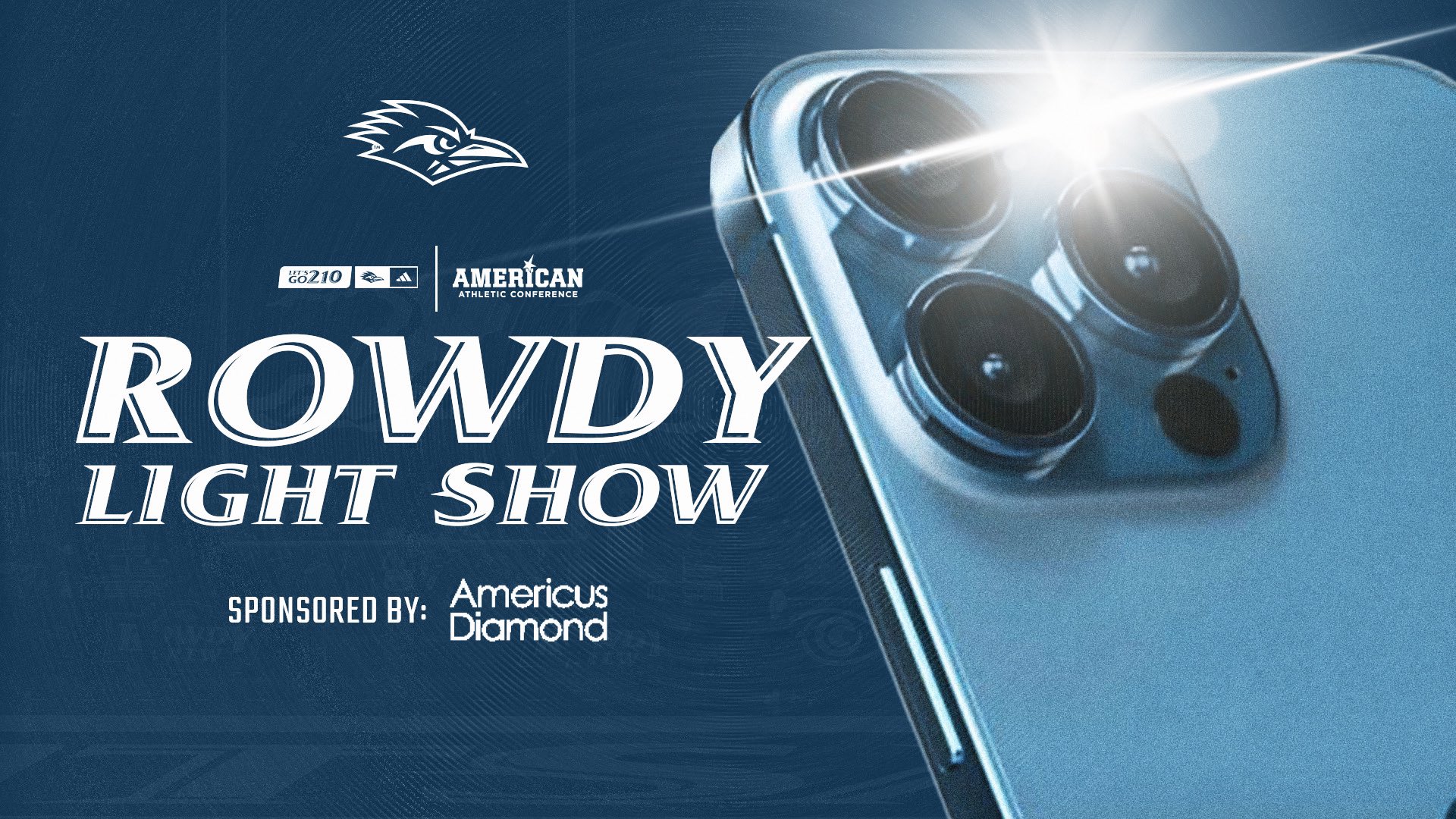 UTSA Roadrunners mobile app is all new. Through the app, UTSA fans will enjoy a personalized mobile experience with the ability to manage tickets, shop for official UTSA Athletics merchandise, and receive breaking news and score notifications for the teams they follow. Visit the App Store or Google Play and search for "UTSA Roadrunners."
Fans can use the app to participate in a custom game day light show by following these four steps

Download/Update the App
Click 'Menu'
Click 'Rowdy Light Show'
Accept permissions and be a part of the show!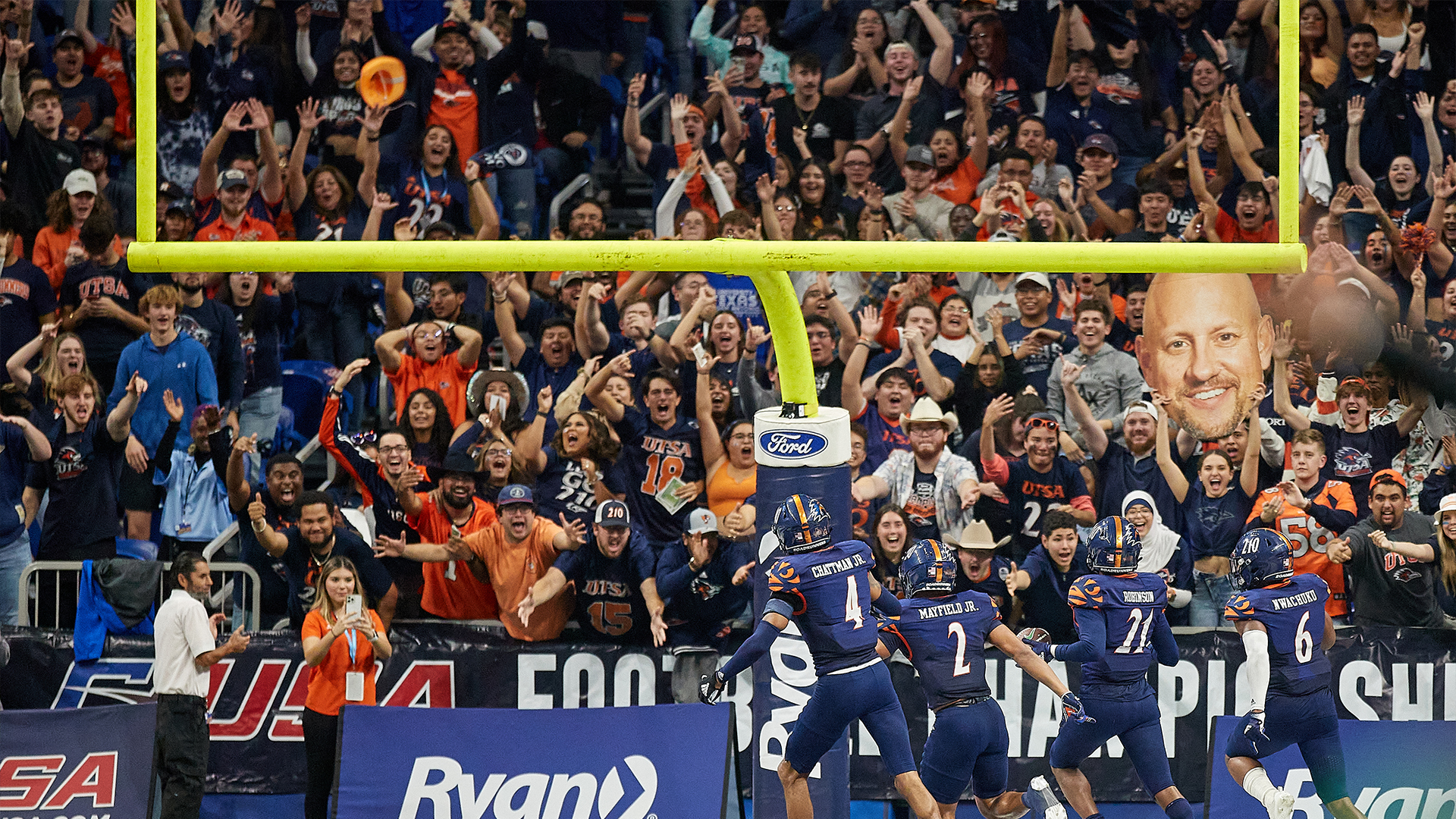 Tickets are on sale by calling or texting 210-458-UTSA (8872) or visiting

ticketmaster.com. UTSA has transitioned to digital tickets through the

Account Manager. For more information, please visit

goutsa.com/tickets.
All students currently enrolled at UTSA are eligible for free admission to all home football games. UTSA students may purchase up to four guest tickets for student section seating and can access them via the Student Account Manager.
For walk-up sales, the Alamodome Southwest Box Office will open at 10 a.m., and all other Alamodome box offices will open at 5:30 p.m. Customer service windows are located at the Northeast and Southeast box offices.
With normal rush-hour traffic expected in the downtown area prior to kickoff, fans are advised to plan ahead, arriving early for parking options or utilize VIA's Park & Ride. For a look at downtown street and lane closures, visit https://www.sanantonio.gov/PublicWorks/News-and-Media/Street-Closures/Downtown-Lane-Closures.
Please enter the stadium early to avoid long lines. Doors open to the public at 6:30 p.m.
Speed lanes will be available at security checkpoints for those with no bags. Please have your keys, phone, and wallet out before getting to the scanners.
Please have your tickets out or loaded on your phone with the screen brightness turned all the way up before reaching the doors.
Student seating is general admission within Sections 122-131. To accommodate increased student attendance, Sections 317-319 will be open for student general admission seating. The Spirit of San Antonio band will occupy Sections 127-128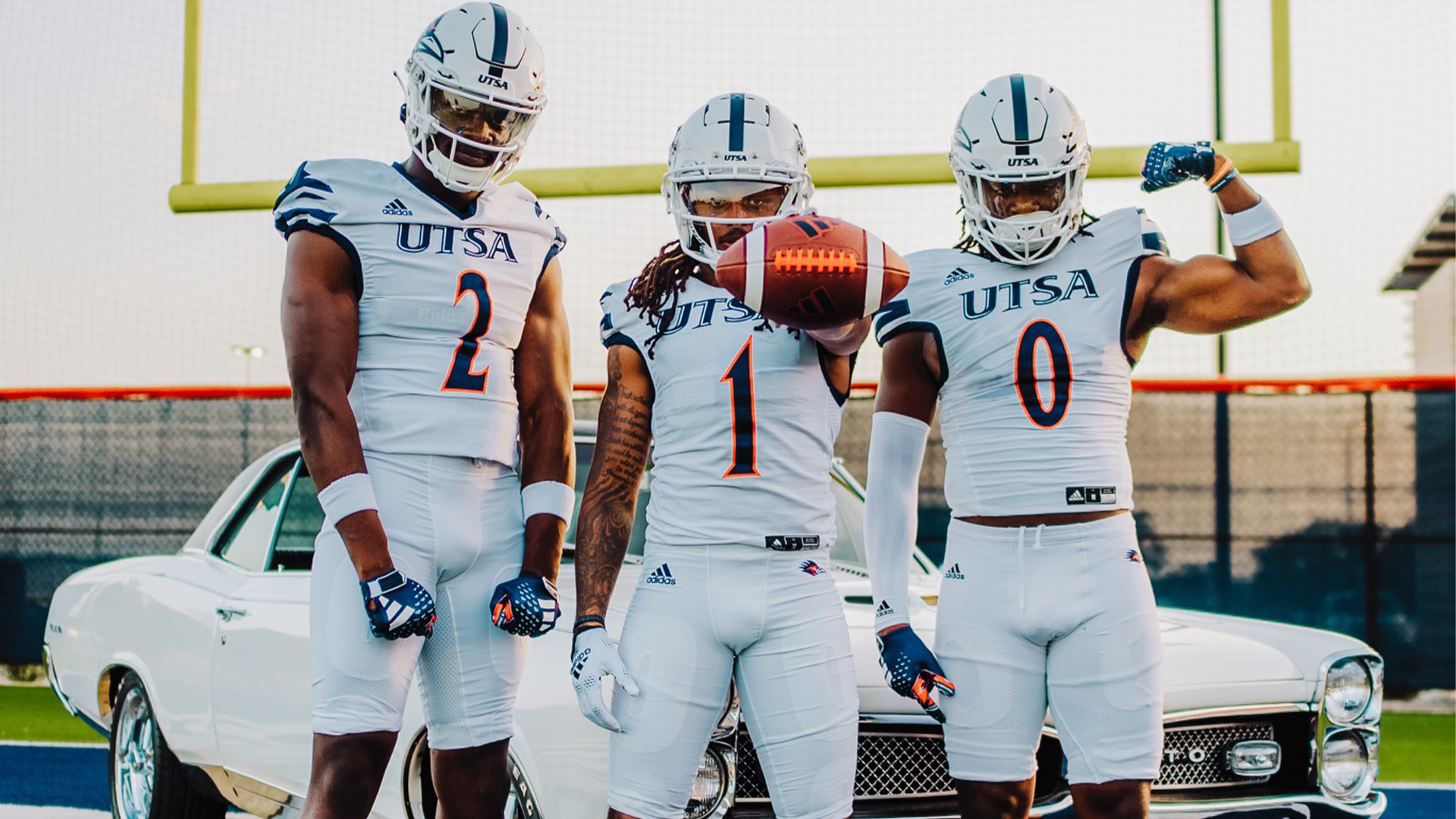 Parking in Alamodome Lots A, B and C, as well as in the UTSA Institute of Texan Cultures (ITC) lots, is limited to fans who already have purchased permits. Alamodome Lots A, B, and C will open at 1:30 p.m., and the ITC lots will open at 5:00 p.m. for those who have valid parking passes. Please do NOT enter the lots prior to the scheduled opening time or staff will ask you to vacate your spot(s) and re-enter once the lots are open. The Alamodome parking lots close to tailgating one hour after the conclusion of the game.
Limited ADA parking spots are available in Lot A on a first-come, first-served basis. By state law, veterans with Disabled Veteran plates that do NOT have a valid state-issued disability placard are not permitted to park in ADA accessible spaces. The Disabled Veteran and ADA state-issued accessibility placard are two separate designations.
There are several paid public parking lots in the general vicinity of the Alamodome and downtown San Antonio. For the City's available downtown parking, visit https://gis.sanantonio.gov/CCDO/DowntownParking/index.html
Via will offer

Park & Ride Service

with roundtrip travel to the Alamodome for just $2.60. Service to all UTSA home games will be provided from the Crossroads Park & Ride, beginning three hours before game time, and return service will run for one hour after each game.
A discount fare of $1.30 roundtrip (two one-way trips of .65¢ each) is available for children ages 5-13; senior citizens 62 years and older; Medicare recipients; persons with disabilities; and students with a valid VIA ID.
Pre-purchase tickets on VIA's goMobile+ app, available to download free on Apple and Android devices. Cash and credit cards are accepted on game day at the Crossroads Park & Ride location.
UTSA students can use their U-Pass for service to the game. VIAtrans customers and children under age 5 ride for free. VIA bus passes are not valid for this service. VIA's Day Pass, 7-Day Pass, 31-Day Pass and U-Pass are valid for Special Event Service.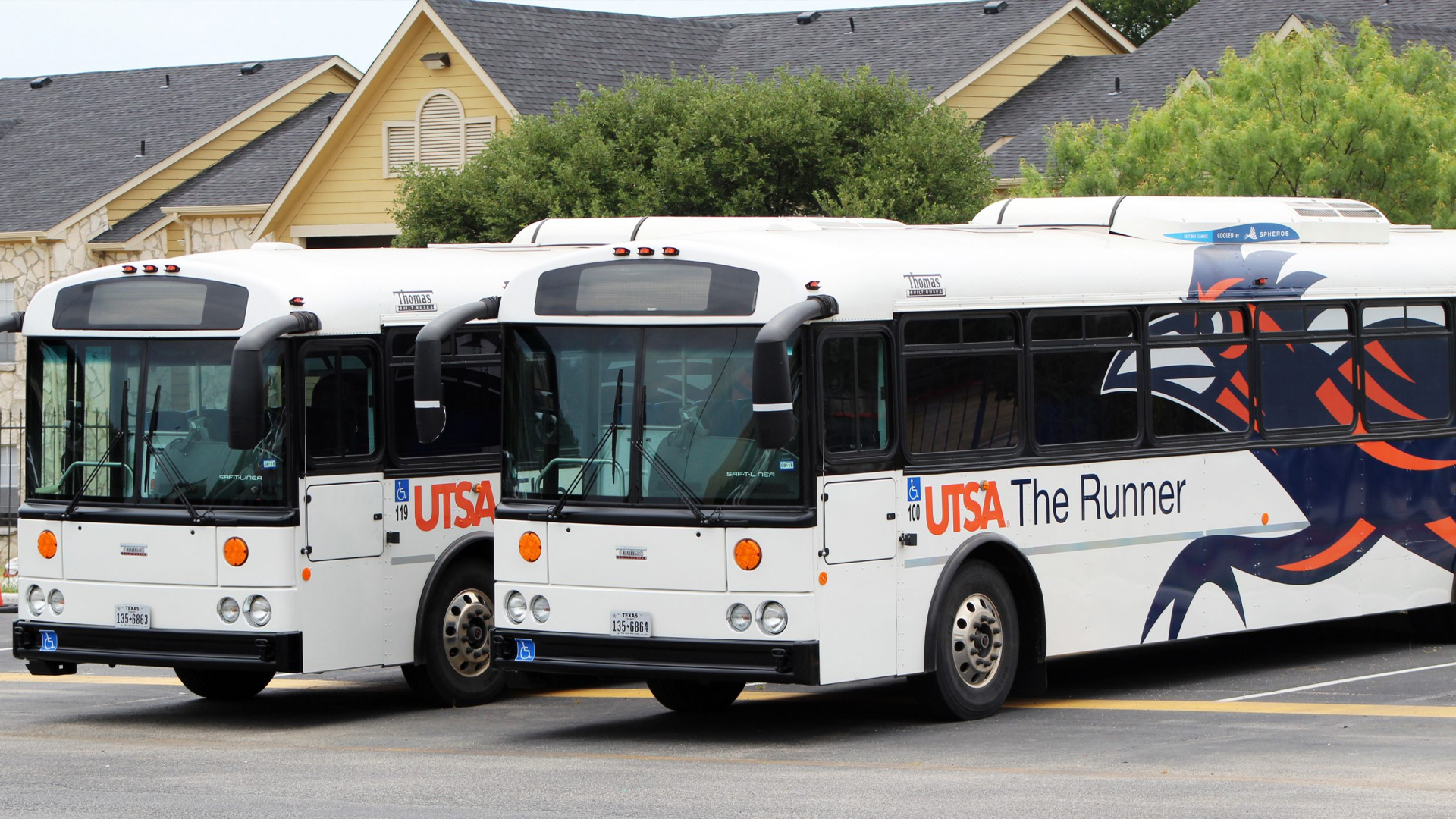 Students and their guests may park at the UTSA Main Campus and catch a UTSA shuttle to the game at the North Paseo Bus Oval, just outside of the North Paseo Building. Shuttles will begin service to the Alamodome at 5:00 p.m. The last shuttle to the game will depart campus at 7:30 p.m. Students will be dropped off and picked up at the Robert Thompson Transit Station at the Alamodome. Buses will begin return service back to UTSA at the start of the fourth quarter, and the last shuttle bus from the Alamodome will depart one hour after the end of the game.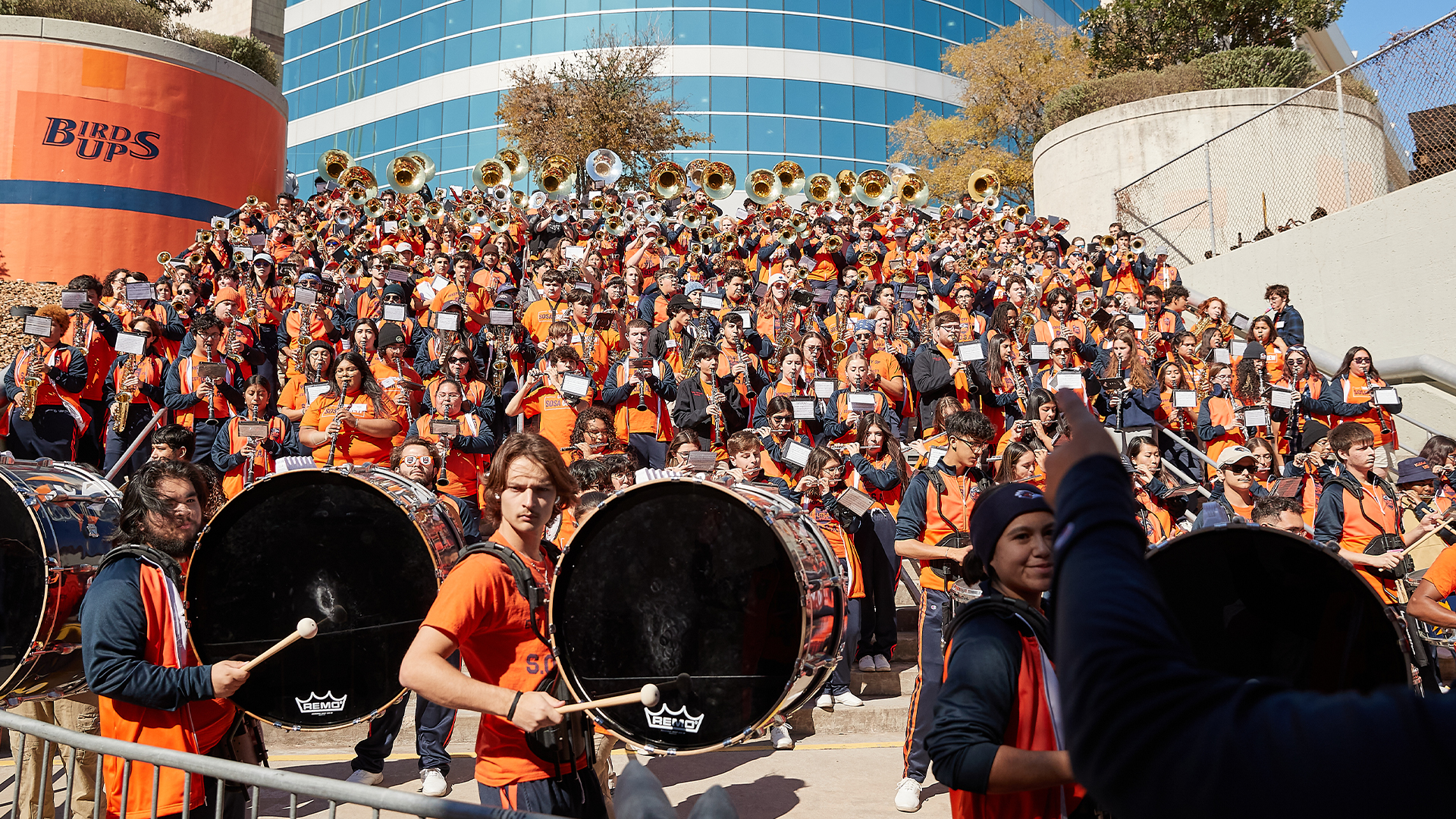 Located in the H-E-B Plaza and VIA Bridge on the north side of the Alamodome,

Fan Zone

opens at 5:00 p.m. and is completely free for all UTSA fans to take part in pregame festivities.
Spirit Walk

will take place at 5:45 p.m. UTSA head football coach Jeff Traylor and the football team will walk from Cherry Street down Roadrunner Alley, which is located between parking lots B and C. Rowdy the Roadrunner, UTSA Cheer and the Spirit of San Antonio marching band welcome the team as they walk along the path and into the Alamodome prior to the game.
Fans can buy the latest UTSA apparel and accessories from Rowdy Campus Store, which will be set up adjacent to Roadrunner Alley, which is located between Lots B & C. Merchandise sales counters are also located inside the Alamodome on the Plaza Level concourses near section 106 and 118.
The UTSA football team will not conduct a postgame autograph session following Friday's game as it has done in past seasons.
This season, the program held a meet-and-greet event on Aug. 5 at which players and coaches interacted with fans and signed autographs. To ensure the safety of the Roadrunners and our opponent, fans are instructed to stay off the field following the conclusion of Friday's game.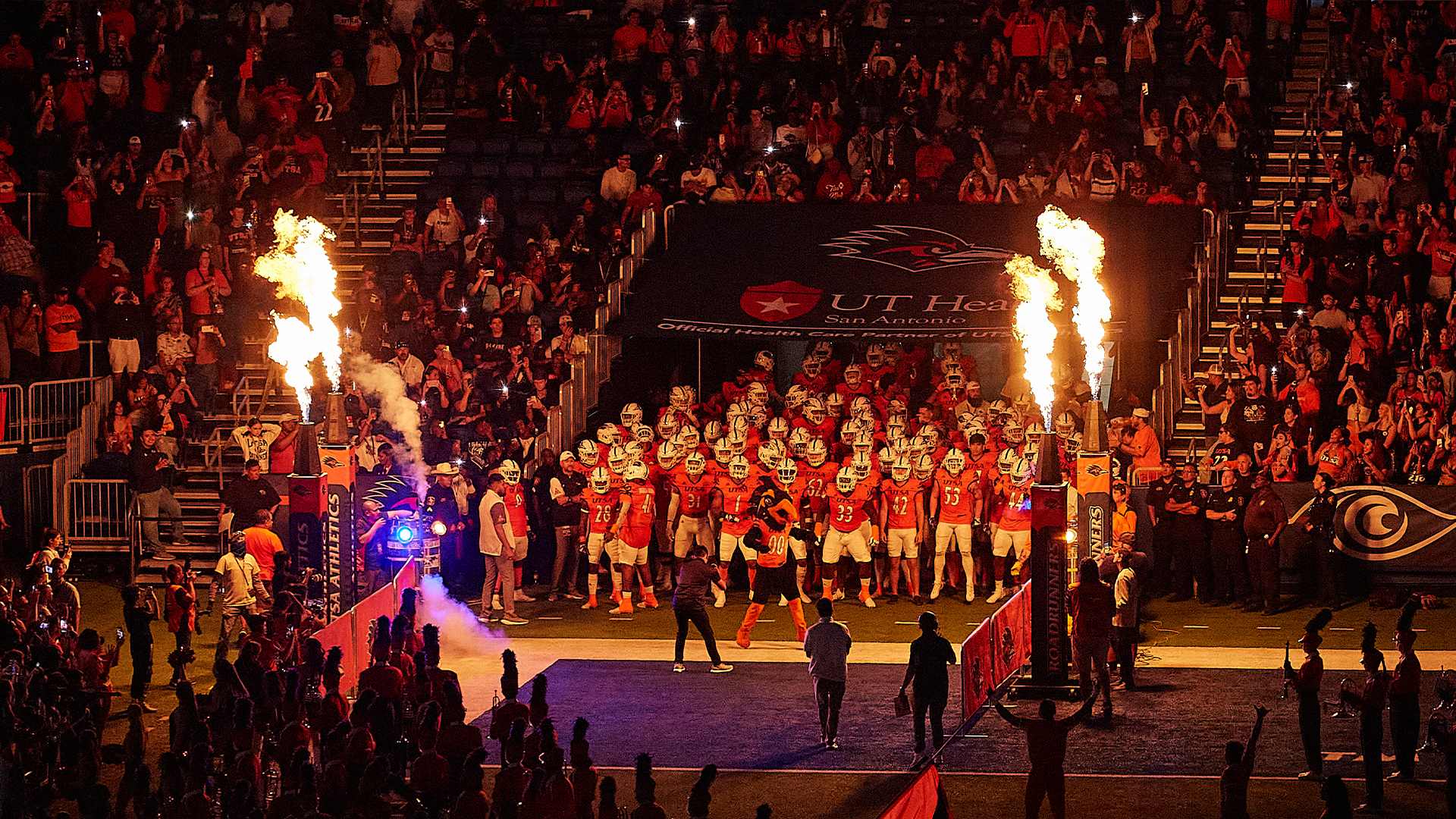 Friday's game will air on ESPN2 and via the ESPN mobile app. Anish Shroff (play-by-play), Andre Ware (analyst) and Paul Carcaterra (reporter).
The game will air live in the San Antonio area on Sports Radio AM 760 The Ticket, online at Ticket760.com, and via the free iHeartRadio app. Andy Everett (play-by-play), Jay Riley (analyst) and Pat Evans (reporter) have the call. There will be a two-hour pregame and 45-minute postgame show.